FIRST OF ALL: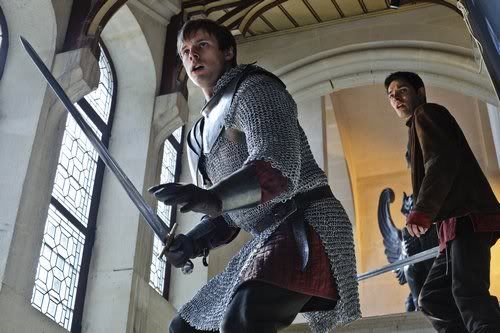 Does this picture look dirty to anyone else ;-; I am so immature.
SECONDLY. Commence shamelessly asking for things:
Sooo...Hey guys. There are four days left until 3x01, an episode which will, indubitably, scatter our conjecture about King Cen(d)red to the winds. Meaning, we have 4 days ONLY to continue to build Cendred, the man, as we see fit.
AND THUS
________________________
I PROPOSITION YOU ALL. PLEASE, write me the first AU, I'm sure of it, involving Cendred as a main character.
These are possible prompts:
PROMPT 1: AU where Cenred is a gold miner and Merlin is the manservant to the miner down at the other end of the stretch of river. I enjoy jealous!Arthur and/or references to Supernatural.

or
PROMPT 2: High school AU.
What you will get out of this:
1. AUTOMATICALLY BECOME A BNF IN CENRED AU FIC.
2. ETERNAL GLORY (which I will find a way, find a
way
, to bestow upon you)
3. 1 badly manipped banner for your AU fic ♥
Or post your own prompt here!
also: remember the
PROMPTS POST
???? Go there, yo :q
________________________________
good luck in school & anything else that starts in september.
♥ ♥ ♥ ♥ ♥ ♥ ♥ ♥ ♥ ♥ ♥ ♥ ♥ ♥ ♥ ♥ ♥ ♥ ♥ ♥ ♥ ♥ ♥ ♥ ♥ ♥ ♥ ♥ ♥ ♥ ♥ ♥ ♥ ♥ ♥ ♥ ♥ ♥ ♥ ♥ ♥ ♥ ♥ ♥ ♥ ♥ ♥ ♥ ♥ ♥ ♥ ♥ ♥ ♥ ♥ ♥ ♥ ♥ ♥ ♥ ♥ ♥ ♥ ♥ ♥ ♥ ♥ ♥ ♥ ♥ ♥ ♥ ♥ ♥ ♥ ♥ ♥ ♥ ♥ ♥ ♥ ♥ ♥ ♥ ♥ ♥ ♥ ♥ ♥ ♥ ♥ ♥ ♥ ♥ ♥ ♥ ♥